Introduction
DIY wedding favours are a creative way to cut the budget for your big day and they are a beautiful way to personalise your wedding!
Below we've outlined some of our favourite DIY wedding favour ideas that anyone can make. You don't need to be an artist to create some unique gifts for your guests, just be willing to give it a go and maybe ask your bridesmaids for help.
Your guests will love this personal touch and appreciate the effort you put into gifting them a unique memento.
Unique DIY wedding favours
1. Hand-written heartfelt notes
Who says wedding favours have to be expensive objects? If your budget is running a bit thin or if you really want to share the love with your guests, then write each of them a personalised note!
You can share a memory, tell them something you love about them and thank them for being with you on your special day.
This DIY wedding favour idea isn't used enough because it might seem like cheating to not buy people objects as a gift. But we think this shows real heart and will leave a longer-lasting impression on your guests than anything else could.
Bonus points: Place the message in a bottle. Too cute!
2. A recipe
We absolutely love this truly unique DIY wedding favour idea! Gifting a recipe (or series of recipes) that you love and that you enjoy as a couple is a beautiful way to bring your guests into your home.
Hand-write them for a low-key presentation or type them out and print it if you'd like them to look more professional.
3. Wedding album
If you're both big into your music, then why not put together a wedding album? You could gift it digitally (with a printed card on each table with instructions of where to download it), on a USB stick or even pressed on vinyl!
Edible DIY wedding favours
4. Homemade jam
We love a bit of plum jam! But you can personalise the flavours for this tasty DIY wedding favour to your favourite fruits.
This is a great favour choice if your wedding is seasonally themed, as you can match it with the fruits that go with that season.
Jam is also one of our favourite edible favour ideas because it's cheap to make, goes a long way, is vegan, gluten-free and downright yummy.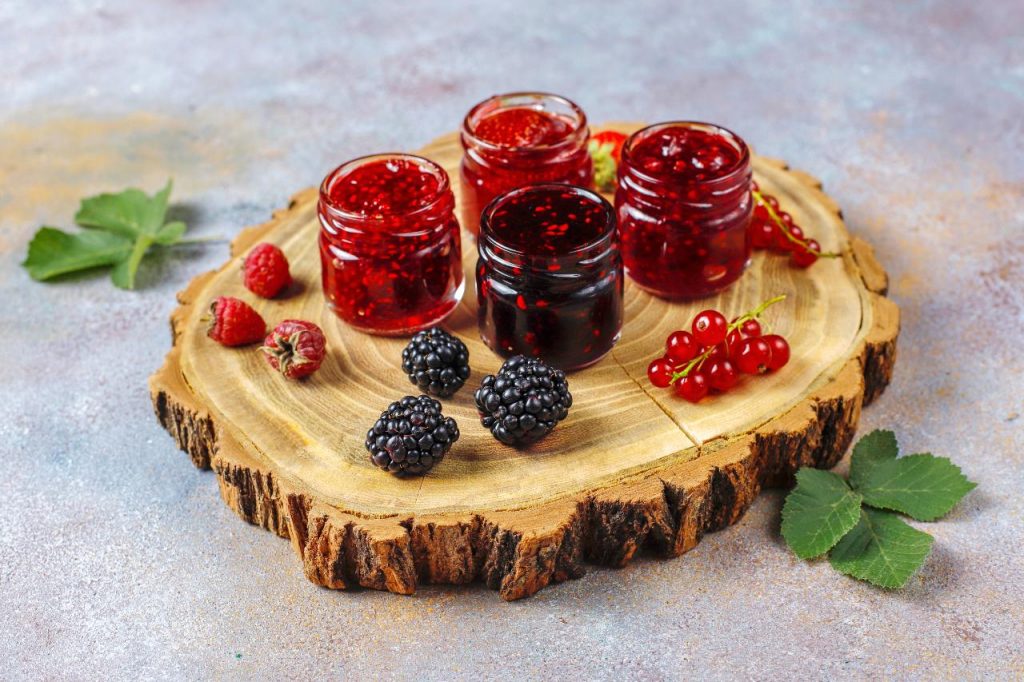 5. Sugar-coated almonds
This classic and tasty wedding favour represents wealth, health, happiness, fertility and long life. Although common, they can actually be pretty expensive to obtain.
So, why not make DIY almonds? Cut the price significantly and create a fun weekend project with your husband-to-be!
6. Hot chocolate mason jars
Marshmallows, chocolate, sugar and milk – what could be better?! We all love the rich and delicious sensation that comes from sipping on a hot cup of cocoa.
Grab a mason jar along with some cocoa powder, confectioner'€™s sugar, marshmallows and milk powder. Mix the powders to create the proper proportions, add them to the jar and throw some of your favourite marshmallows on top!
Add a little note detailing instructions and the amount of water to mix and let your guests enjoy their heart-warming beverage!
7. Loose-leaf tea packets
Bring a bit of class to your wedding with mini tea jars or sachets to give as your DIY wedding favours.
You can gift everyone two mini sets of tea, your fave and your partner's. Or you can make lots of different tea combinations so there's a tasty variety.
8. Homemade spice jar
This unique DIY wedding favour is something that everyone will use well beyond your wedding. Combine your favourite spices to create the ultimate homemade spice mix that can be used for cooking all of your favourite things.
Spice jars run extremely cheap when bought in bulk and can even be personalised with a little note or label to add another friendly touch. Spice up the typical wedding with this spicy idea!
9. Homemade cordial/syrup
If you're into foraging or you have access to some tasty local fruits and plants, then making your own fruit cordial, syrup or pressé is a lovely DIY wedding favour idea!
It's economical to make (particularly if you can forage) and, if you use local seasonal ingredients from near your home, it's a beautiful way to share the flavours of your area.
All you'll need are some small bottles or jars for each gift and maybe a ribbon or label to write a note or the name of the flavouring on each.
10. Homemade mince pies
If you're planning a Christmas wedding, then making your own mince pies is the perfect DIY wedding favour to get your guests into a festive mood.
You could even use a stencil with your couple initials to place some icing sugar on top.
11. Cookie ingredient mason jars
Remember the hot chocolate mason jars? Yeah, us too. We loved that idea so much that we had to include the cookie version!
Look up the recipe for your favourite jarred cookies and replicate it! Add a cute personalised note with instructions to ensure that the guests get the most out of your wedding even after it happens. Besides, who doesn't love a good cookie?
12. Jar of local honey
A naturally sweet treat that is the result of bees harvesting local flowers makes for a really unique gift for your wedding guests.
Note: Maybe don't choose this option if any of your guests are vegan.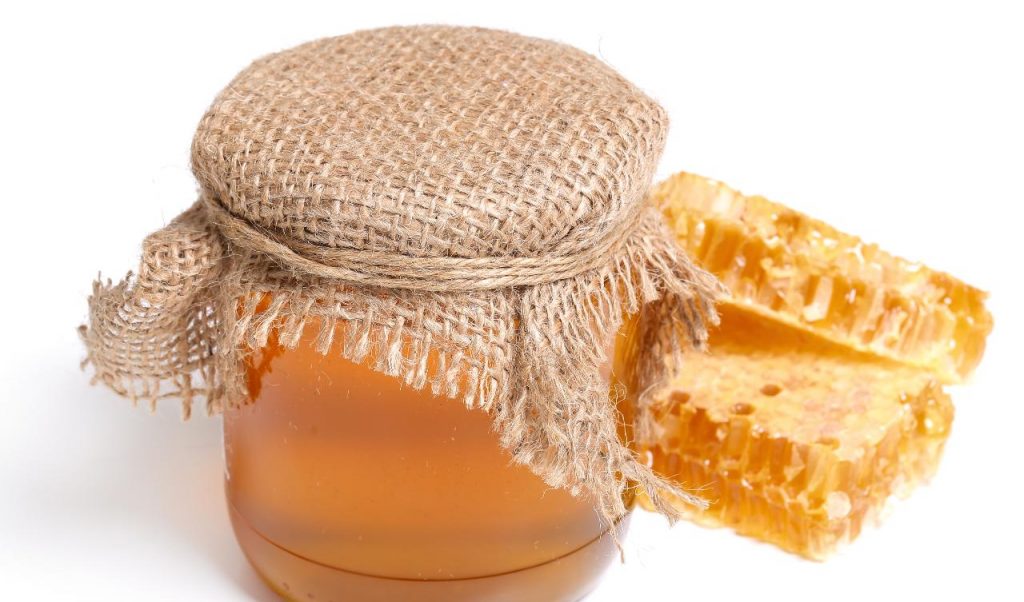 13. Colour-themed candy
Want to keep up the colour scheme of your wedding? This colour-oriented wedding favour is simple, delicious and visually appealing! Is your main colour lavender? Then add a bunch of lavender candies to a little jar! You can even add a label, ribbon, bows, strings and more! This crafty project will be the perfect DIY wedding favour.
14. Cocktail in a jar
Add some colour and flavour to your wedding with little jars with your favourite cocktails in them. This will save people a bit of dough by not having to rely on the bar and it's a chance to show your personality as a couple with some colourful concoctions!
15. Mini spirit bottles
If cocktails aren't your thing, then consider gifting mini bottles of your favourite spirit.
We know a couple that got a gin distillery to make a unique gin blend just for them and then bottle it in mini bottles with their names on to give as gifts.
Now, this is obviously going all out. If you want to keep it more in the DIY lane, then all you need to do is buy some of your favourite spirits (whiskey, vodka, gin or even a liqueur) and decant them into small bottles that you personalise with a label or decoration of some sort.
16. Elegant chocolate box
Find your favourite wrapped chocolate, a colour scheme and some cute little boxes. Do this and you'€™ll be on your way to creating an adorable and relatively inexpensive DIY wedding favour.
Buy mini boxes in bulk, add delicious chocolates inside and decorate them to look like classy little gift boxes! Add your personal touch with different colours, messages, ribbons and more.
17. Cake pops
A cake pop is just a small piece of cake, covered in icing and placed on a stick. We know…weird but super yummy and cute.
If you're a baking extraordinaire or just love a bit of cake, then this is the perfect DIY wedding favour idea!
Crafty DIY wedding favours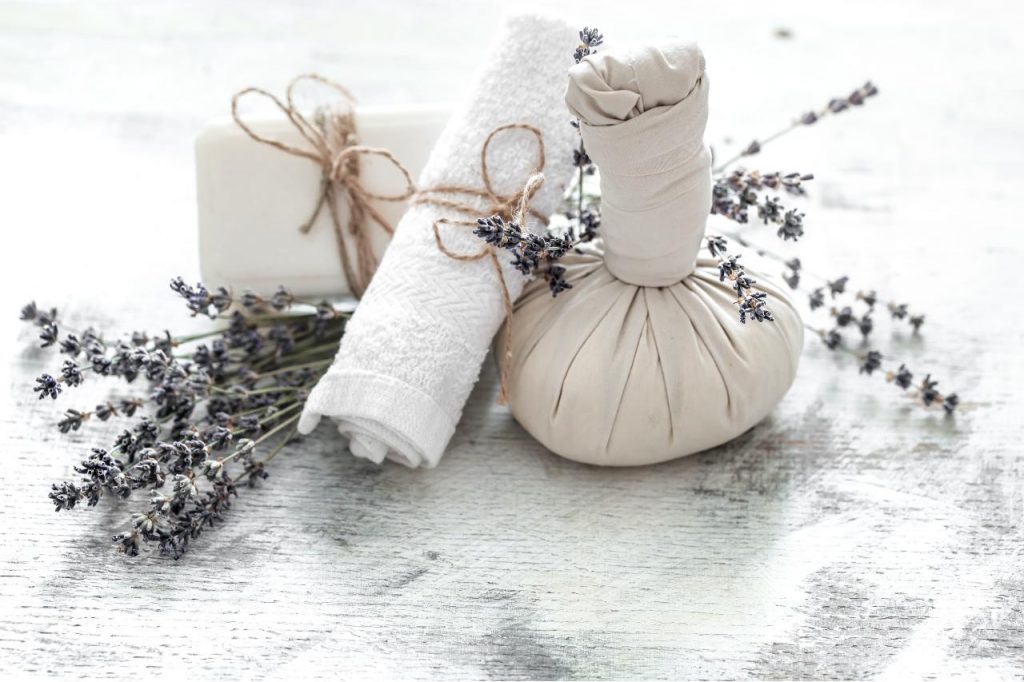 18. Scented bags
Don't you love when you open a drawer and it smells beautiful? The secret weapon here is small scented pillows!
To use this for your DIY wedding favour, all you have to do is sew together lots of small squares with one side left open. Fill the bag with dried flowers or herbs and maybe add in a few aroma beads. Simply sew up the last side and you're done!
We love lavender pillows the best but you could rosemary, rose petals, geranium, lilac, mint and many more.
19. Scented microwaveable heat bags
Take the scented sachet idea from above and just make it a bit bigger! For a personalised heat pack, all you have to do is sew a bigger rectangle, fill it with wheat grains and your scent of choice (e.g. lavender or rose).
Your guests can take it home and heat it up to keep warm or soothe sore muscles.
20. Caricatures
If one of you is a talented drawer, then maybe try creating caricatures of each of your guests! We know this one could take some time and the task can't easily be shared but it's a very unique favour idea that we guarantee your guests won't have seen before.
21. Candles
Candles are a surprisingly easy, inexpensive and favoured wedding souvenir. They are fun to make and can be made in so many different ways! Different colours, scents and sizes are all possible with little effort.
You can make a bunch of mini candles for your guests and even add a homemade label around the jar to add your own flare! Print them, draw them, paint them or even digitally design something – the options are endless!
22. Soap
Like candles, soap is another thing that has been becoming increasingly popular and fun to make. There are a ton of DIY soap kits and instructions floating around the internet that could be used to create an extra personalised addition to your wedding.
Achieve different designs and styles by utilising different techniques in a way that almost tailors the soap to different guests.
This also makes for a fun craft day with your bridesmaids, who can help make all the soaps in time!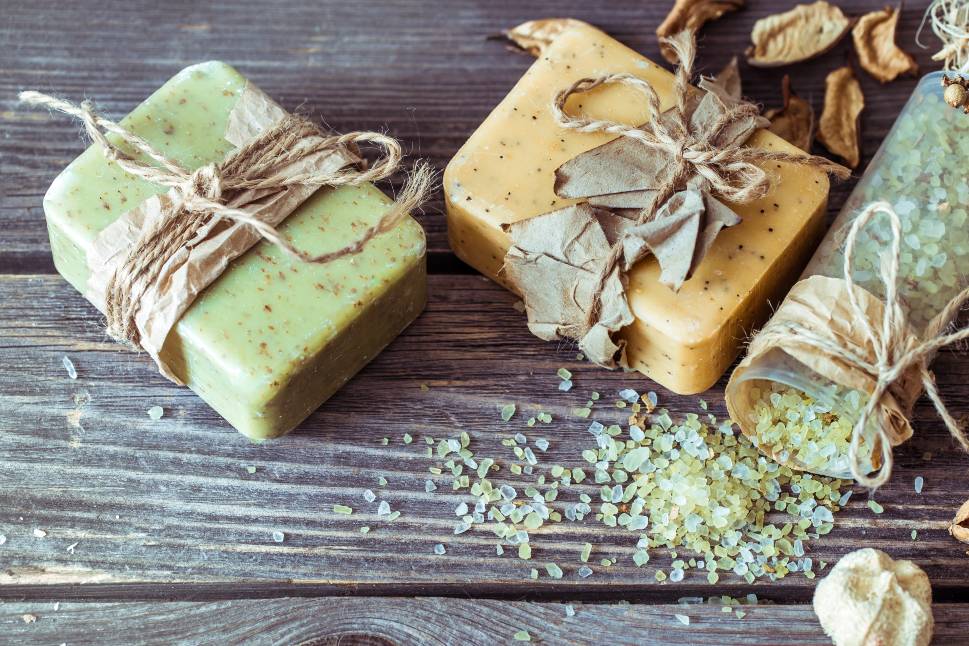 23. Pressed flowers in frames
We love a DIY wedding favour idea that doesn't break the bank and that turns out beautifully with little effort. Enter the pressed flower.
To get this idea moving, collect some pretty flowers from your garden or from around your area (ask permission if needed) and take them home. Get the biggest hardback books you can find in your house, place flowers into some folded baking paper and place each one inside the pages of the book.
Place something very heavy on top of the book(s) and leave it for at least a week. Then all you have to do is buy some cute mini photo frames, place a white piece of paper inside each one and lay the pressed flower inside. Voila!
24. Christmas decorations
If you're planning a wedding in the lead-up to Christmas, then why not make some cute decorations as your DIY wedding favours?
You could do ceramic shapes with flowers pressed in, paint your own baubles or make them unique to you both as a couple somehow.
Natural-themed DIY wedding favours
25. Personalised flower seed pouch
Try this super adorable flower seed idea! You can buy any flower seeds of your choice and add them to a personalised package of your choice. You can decorate it, paint a flower on the pouch or even print and glue on something that you like.
This DIY wedding favour idea is inexpensive and fun for the guests as all they have to do is plant the seeds and have flowers within weeks!
26. Mini plant seedlings
If you'd like your DIY wedding favour to continue to remind your guests of your special day, then why not give them a gift that grows?
This takes a bit of forward planning to make sure you have enough seedlings of the right size but it'll be really special if you can pull it off. All you have to do is grab some cuttings of plants from your garden or local gardens (ask permission), plant them in egg trays with soil or in small pots and take care of them until the wedding day!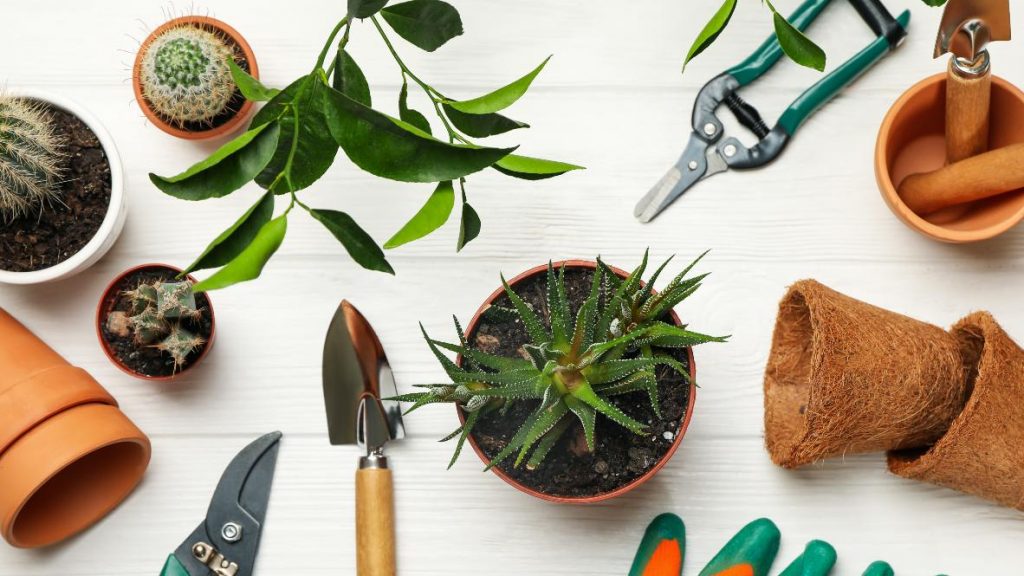 27. Succulents
Plants are SO in right now! You could walk into anybody's home and I almost guarantee that you will find some form of greenery. Buying small succulents can be relatively inexpensive and can be easily personalised to add your independent flare. Add them to little pots or holders of your choice and add some freshness to your wedding!
Conclusion
Whether it's a handwritten note, flowers, soap, candles or loads and loads of mason jar goodies, any kind of DIY wedding favour is sure to leave a mark on guests if it comes from your heart. They'll love the extra effort you put in to ensure that they leave with a lovely souvenir from your special day.
No matter your budget, you can create wedding favours they'll love and remember for a long time to come.
Check out The Foxy Hen for more advice and inspiration regarding anything and everything about planning weddings and hen parties!