Hen party planning can be super stressful if you don't go in prepared. It's the most important event in the lead up to the bride-to-be's big day and we know you want to make it special and personal to her. We also know you want everything to go to plan and to leave no hen do ideas left unturned.
However, you definitely don't need to panic – here at The Foxy Hen, we have your back! We've been planning heavenly hen parties for years and it's our passion to help you create a perfect celebration for the bride-to-be. As our gift to you, we have built a comprehensive 8 step hen party planning guide to ensure everything goes as smoothly and as stress free as possible! Think of it as an essential hen checklist to refer back to during the key stages of planning a once-in-her-lifetime hen do.
Create your Hen Party to-do list
The ideal first ingredient for your hen party planning recipe: time. Count out the time between now and the wedding and map out your initial hen do planning timeline. Picking a definite hen party date will come but, for now, just check to see if you'll be calmly meandering your way to the hen night or if it's going to be a mad dash.
Then it's time to start brainstorming the next planning steps with your bride squad. To help make this super easy, we've created one for you! Here is our (well-practised) hen party planning checklist to help you ensure all your hen dreams go off without a hitch.
Step 1: Research the Hen guest list
You're planning this incredible hen party for the bride and you know her so well! But that doesn't necessarily mean you know all of the most important women (or sten men) in her life. Imagine if you miss out on her best friend from primary school or a cousin who lives overseas but would totally come (i.e. major hen party planning fail)!
Creating your hen do invitation list may take a bit of research but it will be worth it to make sure the bride sees all of the smiling face she expects at the hen do.
Follow these steps to get the list just right:
Brainstorm every gal you know that is close to the bride.
Chat with the bride! She won't mind you checking with her and she'll appreciate you making sure you have everyone.
If you can, also just touch base with the bride's mum or family about who you should invite and what their needs might be. Check whether her 90 year old gran can come (though she might skip the paintball…) or if anybody wants a room to themselves.
Decide how you're going to communicate (see below)
Invite the bride! And make it something truly special… (see below)
Staying in touch with your Hen group
Once you have your initial hen party invite list, you'll need to choose the best way to stay in touch with everyone. This could be a Facebook Messenger group, a full Facebook Event, A WhatsApp group or even just an email list. It really depends where the bride's friends and family spend their time online. You might end up with a main group chat and a smaller email list for some of the older family members – it's really whatever suits your group's needs best.
If you book your hen party with The Foxy Hen (it would be an honour), you'll be able to stay in touch with your whole group through your VIP booking page. Copy the invite link into your group chat so everyone can log in. Everyone can see what was booked, when it starts, payment timelines and even message each other!
Ideas for how to invite the bride to her Hen Party
Of course the bride needs to be invited to her own hen do. But we recommend doing it with a bit of panache or with a really sweet gesture she'll remember!
Our favourite ideas for inviting the hen to her hen party are:
Send her a hand-written or themed invitation in the mail
Give her a gift pack where each item is a clue to what the hen party entails
If you're travelling to another city or overseas for the hen, give her a postcard from that city inviting her to come join
Create a video with the bride's loved ones giving her clues about the hen and sharing a fav memory
Write her a funny or heartfelt poem that makes her feel special and gives her clues about what will happen on the hen! Check out the hen party invitation poem our hen party planning nerds whipped up just for you!
Step 2: Pick your Hen Do dates
Choosing a date for the hen party can be a bit of a headache. We recommend trying to keep it simple with these 4 easy steps:
Ask the bride when she would prefer and if certain dates are out.
Check for bank holidays, football finals, local festivals and events that draw a crowd to your chosen hen party destination to make sure there are no clashes.
Choose 2-3 possible dates / weekends for the hen.
Create a poll in your Facebook group or a free Google form and share the link with your hen group so they tick which date(s) they're free.
And, voila! Hen do date chosen.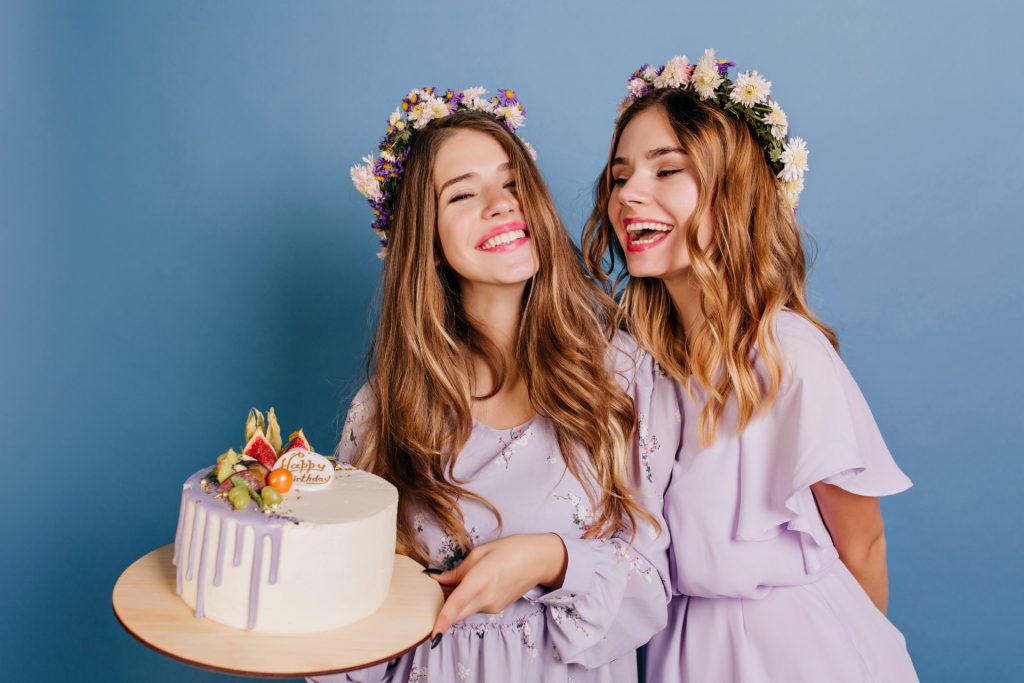 Step 3: Do you want Hen Party themes & games?
Hen Party themes
Choosing a hen party theme is a great way to make the event more unique and personalised to the bride. If she's a bit vintage, go with a 20s flapper hen theme or, if she's a HUGE Harry Potter fan, then sort yourselves into houses and get on your broomsticks…
This is where you relationship with the bride-to-be can really help with your hen party planning – you know her best, so you know if a theme is appropriate.
A hen do theme also makes for some brilliant dress ups and hen party costumes that let your ladies show off their own tastes and style.
There are WAY too many hen themes to list here, so we've put together our favourite hen party themes and the 12 most creative themes our hen specialists could come up with!!
Hen Party games
A hen party game is the perfect way to add some class, some cheek and some outright LOLs to your hen weekend with the girls. If you've booked your own hen house, you could take over the lounge for a round of your favourite hen do game. Or you could sort out a room in your hotel or local bar/pub so you can enjoy some bubbly and giggles during the game no matter where you are.
Hen party planning pro tip: If you book your accommodation or meal with us, ask us if your venue has a function room or private space!
Some genuinely unique hen party games that you can personalise to the bride, and have some fun and warm 'n' fuzzies with include:
Hen Party Scavenger Hunt (download our FREE printable)
What Age Was The Bride?
Who Did It First?
Bridal Shower Love-In
For some proper hen-ish game inspiration, check out:
Step 4: Agree on a Hen trip budget
We know you're super honoured to be organising the hen party (kudos) but nailing down a trip budget can be a daunting task and is one of the most notorious hen party planning headaches. Will it be a 5 star hotel or a simple hostel? 5 hen party activities in 1 day or a simple night out on the town with the girls?
It's natural that people's tastes and income will influence what they think is an appropriate amount to pay for a hen night or hen weekend away. We can help you work out your group's budget with these stress-saving tips:
Chat with the bride to see if she's thinking of a multi-day or single night event.
Get a rough idea of what she has in mind so you can meet or manage her expectations.
Chat with the bridal party and come to an agreement on a rough budget that you think is fair to everyone.
Book your hen party accommodation, activities or meals with a company (ahem…us) that lets your girls opt out of any items they don't want to do or can't afford). They could just stay for 1 of 2 nights or skip the day activity, whatever suits their needs.
Do your research and make sure you choose one hen do activity or meal that everyone will be able to take part in and afford. That way, there is at least one item where all the bride's loved ones can be there, even if they opt out of everything else.
Stress free Hen Party payments
We'll chat more about managing hen party payments later but we just wanted to let you know that, with The Foxy Hen, you can:
Book a single activity or a whole hen party package
Invite the girls into the booking so they can pay online for themselves – no collecting money for you!
Your hen group members can untick any items they don't want to do or can't afford when they pay for themselves online.
The girls can even pay in instalments over time to help spread the cost.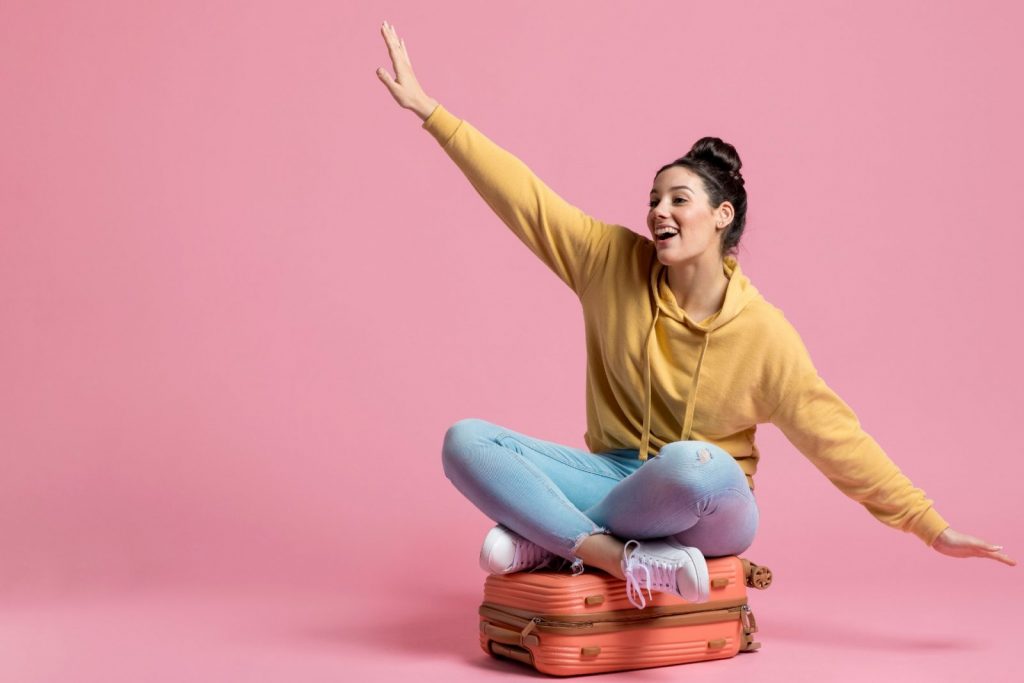 Step 5: Pick a Hen Party destination
Picking your destination is the fun part about hen party planning! You might be dreaming of a girly beach getaway, a city hen fling or a quiet country house with hen do games and good food. There are so many ways your hen group can go!
You might be planning to stay at home in the UK or Ireland. Or can your group afford to jet off abroad to hen do destinations in Europe and go wild in Amsterdam, Prague or Marbella?
Our favourite UK hen do locations are Bath, Newcastle, Leeds, Brighton, Edinburgh and Cardiff. The most popular Irish destinations are definitely Galway, Carrick-on-Shannon, Westport, Carlingford and Kilkenny.
Your final hen location really comes down to the bride's wishes (if you're giving her a choice) and logistics. For some people, flying overseas isn't financially possible, they can't get time off work or they have family responsibilities. It's important to be realistic, so that as many of the bride's favourite ladies ones can join in the hen party trip as possible.
If you can take your flockin fabulous hen do overseas, go for it! If not, plan something in your favourite city closer to home and you can still make it super special.
Step 6: Book your flights or transport
If you're hosting your hen party in your actual home, then you can gloat, chuckle and skip this section, caus you ain't going nowhere – nice!
Hen Party transport within your own country
If you're travelling north or south within the UK or Ireland to your chosen hen party destination, then it's worth considering:
Can you carpool with anyone else driving there?
Do trains and/or buses stop in your destination? And which one is cheapest?
Do you need to contact local bus or taxi companies to organise transport to and from your hen party activities? Ask us for local company recommendations!
Can you book hen accommodation that allows you to walk into town? See our recommendations in Step 7.
Flights For A Hen Do Abroad
Booking a whole hen party in for flights to your chosen hen destination abroad can be a bit tricky (another major hen party planning headache you don't need).
To try and keep things as simple as possible, we recommend:
Setting up alerts on Skyscanner (or similar) so you'll get notifications about the cheapest flight options.
Be realistic about the flight times – if your girls are all meeting at the airport, then a 6am departure isn't going to make for happy hen campers.
Consider flying there and back on weekdays – it's cheaper and not so crowded.
If you're travelling on a bank holiday, try to book as early as possible! It will become super expensive the closer you get.
Make sure you choose to fly into an airport that is definitely near your destination city. Some smaller European airports can be a bit out of the way…
Organise for a hen party game your girls can play on their phones. This will keep you busy in the air or come to the hen party vibe rescue in the airport if you're delayed!
Hen party planning pro tip: Contact the airline ahead of your flight date and see if they might do something special for the bride in the air. Maybe a glass of bubbly or a message over the mic?
Step 7: Choose your Hen Party package & book for free!
We mentioned right at the beginning that hen party planning can be super stressful – but it doesn't have to be!
There are two ways you can book your hen party:
Go it alone, collect all the money yourself (headache) and try to keep track of everyone and everything in the stressful lead-up to the day.
Or…book everything in one easy place with no upfront deposit, let the girls pay for themselves online and let someone else do the chasing and checking. Phew!
At The Foxy Hen, you can book in all your essential hen do accommodation, activities, meals and nightlife in the one place and with no upfront deposit. You can book a single item or a whole hen party package – whatever you need! We'll contact each venue, make any changes you need, confirm final numbers and pay for everything in advance before the day.
All you have to do is choose what you'd like to do for this perfect hen party you're planning, submit your free booking request through The Foxy Hen website and you're done! We'll check with your suppliers to see if everything is available and let you know asap.
Get some hen do ideas with our guide to accommodation, day activities, food and night time fun below and start building your hen party package in minutes.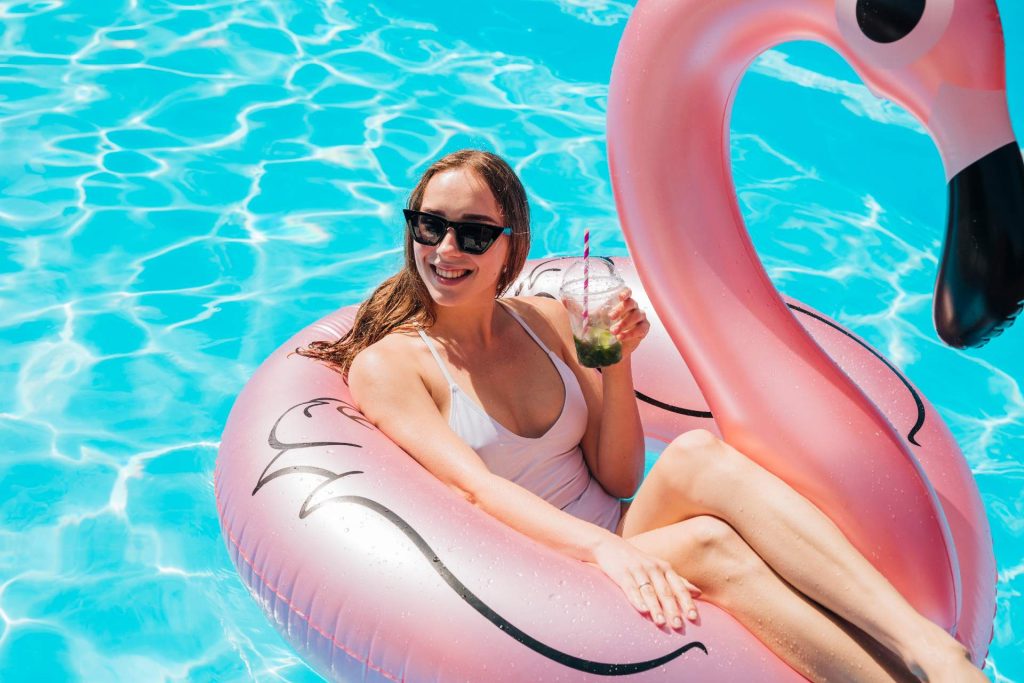 Choose your Hen Party accommodation
Choosing the right hen party accommodation for your group depends on:
your destination
your budget
your group's size
your group's ages
and what kinds of hen activities and games you've chosen.
Since you should have your destination and budget roughly worked out by this stage in your hen party planning, your accommodation really comes down to the style and events you've planned for this hen weekend away.
We've created a pros and cons list of each hen do accommodation option to help you choose the type that's best for your hen group.
Hostels
Pros:
Good, budget option
Can have a party vibe
A popular choice for hens and stags
Usually there are social spaces and common areas to use for games or to meet other groups
Cons:
Possibility of sharing a bathroom space
A lot only offer dorms
A little less privacy
Can be noisy
Self-catering house
Pros:
Private space to yourselves
Cook at home and enjoy meals together
No staff or landlords to worry about
No other guests to worry about
Cons:
You may not want to cook for yourselves
No daily cleaning of your room
You need to tidy up after yourself
Bed & breakfast
Pros:
Usually quiet and beautifully decorated
Delicious breakfast provided
More of a family-run feel
Sometimes in beautiful surroundings
Cons:
Sometimes there is a curfew or you'll have to ring to get back in
No real common space for games or drinks
Hotels: 2-3 star
Pros:
Comfort on a budget
Private ensuite bathrooms
Usually all the amenities you need
Central and secluded options
Often hotel bar and restaurant
Cons:
Sometimes basic decor
Breakfast only provided in some hotels
Hotels: 4-5 star
Pros:
Luxury feel
A special treat for the bride and your hen group
Decent breakfast
Sometimes have a pool or spa
Usually a bar and restaurant
Central and secluded options
Cons:
High cost
Some girls in your group might not be able to afford it
Choose your day activities
We think choosing your hen party activities is definitely the most fun item on your hen party planning checklist. It's like window shopping your bucket list!
Remember to factor in the budget, personalities, age groups and physical needs of your hen party group before choosing.
To help you find the perfect hen do activities for your girls, we've hand picked some of our favourite options for girls who like:
outdoorsy adventure
pampering and relaxing
or something a bit silly or creative.
Hen party activities for the outdoorsy type:
Farm Experience / Culchie Craic
Clay Pigeon Shooting
High Ropes / Zip Lining
Surfing
Kayaking
Quad Biking
Sports Day
Rock climbing
Hen party activities for pampering and relaxing:
Spa Treatment
Pamper Party
Make Up And Photoshoot
Draw a nude class
Cocktail making
Wine tasting
Hen party activities for hen groups who are a bit creative or theatrical:
Mrs Doyle's Hen Party
Dance Class
CSI Save The Groom
Murder Mystery Drinks
Treasure Hunt
Lip Sync Battle
Look for these hen party activities (and more!) in our hen destinations in the UK, Ireland and abroad in Europe.
Choose your Hen Party food
A girl's gotta eat and your hen party needs the energy to party hard for the hen night ahead or the whole hen weekend! The best way to keep your girls fueled and to share some quality time together is by booking in a fab hen party meal in your chosen destination.
Finger food
If your hens are planning a meal at home or in your accommodation, you might only need a small snack in town to keep the energy flowing before your night out. Or you may have just finished a challenging outdoor hen day activity and need to refuel before dinner later.
If this is you, then finger food and platters make for the perfect hen do treat! Enjoy some tasty morsels in a central bar or pub before launching onto the town for whatever fun you have planned for your night time hen activities.
Ladies that brunch
A hen party brunch is the perfect way to start the day with your group. Not only does it make for a fancy hen party dining experience but it also helps your girls recover from whatever shenanigans you got up to the night before.
You'll find brunch options in most of our UK hen party destinations and some of our Irish hen destinations. You can even get a full Irish breakfast delivered to your hen self-catering house in Carlingford!
Hen Party dinner
Sharing a meal with your best gal pals is the best way to start your hen party night out. Some quality food, a glass of wine and the bride's favourite people can make for an extra special evening of chats, laughter and memories.
You could opt for a simple main meal or book a full 4 course feast for your hen do girls. We have options for Italian, Spanish, BBQs, Burgers and French-inspired cuisine, so you should be able to find the perfect dinner for your hen party in the UK, Ireland or abroad in Europe.
If you have your hen hearts set on a particular restaurant that we don't offer, just reach out! We'll reach out to them to help make your perfect hen party meal a reality.
Choose your Hen nighttime activities
The hen night out is your group's chance to really let loose and go have fun out on the town. For you, this could mean a full night of bubbly, a stripogram and clubbing til the wee hours. Or it could be as simple as cocktails at a classy bar or a karaoke session for your hen party ladies to belt out "I Need A Hero" or "Girls Just Wanna Have Fun" til you can't speak.
The point is to plan your hen party night out with activities that suit your bride-to-be and give all the ladies something they'll remember for a long time to come.
To give you some hen nightlife inspiration, we've listed our best picks for fun hen things to do when the sun goes down.
Popular night activities:
Murder mystery dinner
Limo ride
Stripogram
Karaoke
Party night out ideas:
VIP Nightclub entry
Cocktail Receptions
Weekend bar and club passes
Pub crawls
Sexy chaperone bar crawls
Explore our hen do nightlife options in your chosen destination in Ireland, the UK or Europe. You'll find most of these night activities in our destinations, so get exploring!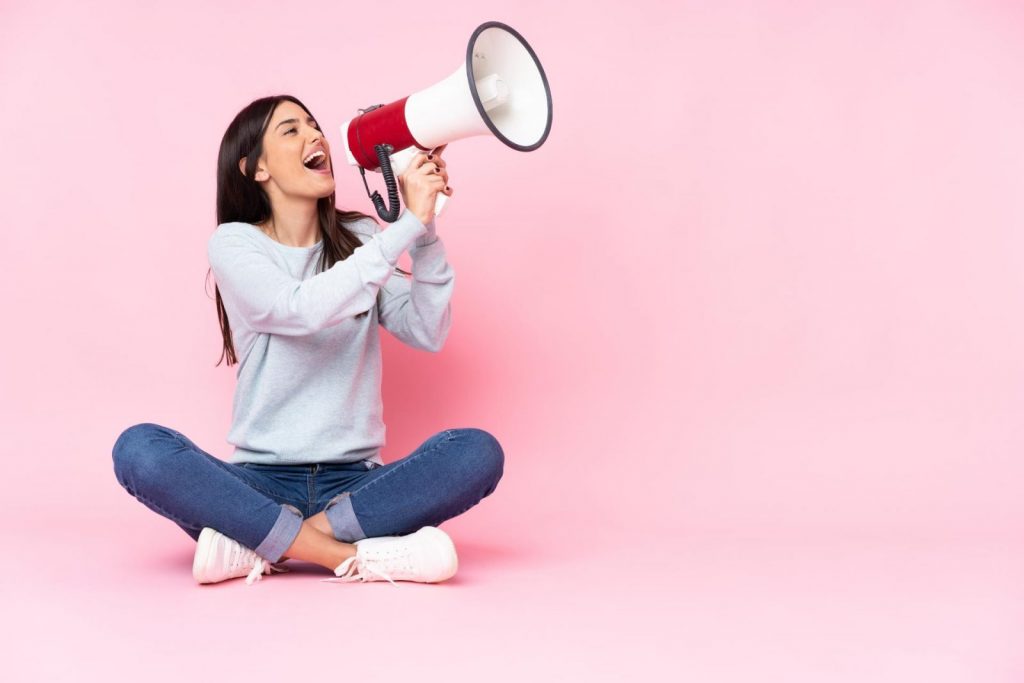 Step 8: Inviting the girls & making payments
If you book all of your hen party activities and accommodation yourself, collecting the money from the girls and chasing them can be a nightmare. And that's a hen party planning stress that you don't need, especially with everything else special you're planning for this incredible event.
Keep your sanity and keep some room in your planning schedule for those special touches. Book your hen party trip with us here at The Foxy Hen and you can invite the girls into the booking and they can pay for themselves online for anything they want to take part in. No stress for you and an easy experience for them.
Invite your Hen Group into the booking
Once you've submitted your booking request through our website (which is free!) and we've confirmed everything is available, it's time to invite your hen party group into the booking!
Simply log into your Foxy Hen account, go to your booking page and either:
Copy the invite link and paste it into your hen group chat
Or add each girl using her name and email so they'll be sent an email invitation.
They'll be able to create their own account and log into check everything you chose for the hen party.
Making payments
There are 3 ways your hen group can make payments to join the trip:
Log into the booking page, click the payment button on their name in the list and submit a secure payment online for their whole cost.
Pay in instalments over time! Your ladies can log into their account, click the payment button on their name and simply untick any items in the list they don't want to pay for yet before making the payment. Log back in and repeat as many times as needed.
Or they can pay for themselves (or a group of people) over the phone with one of The Foxy Hen team members. Just note there is a small admin fee for phone payments.
Remember that you can untick any items you don't want to take part in before completing an online payment and pay a bit less if you need!
And finally, enjoy the fab hen party you've planned!
Ok, so this isn't really a step in your hen party planning checklist but it's certainly the last stop on your hen organising journey.
We hope this guide has helped to de-mystify and de-stress the steps to planning the perfect hen do. We're sure yours is going to be beautiful and remembered by the bride and all the girls for a long time.
If you have any questions, you can chat with a Foxy Hen team member online or get in touch.
Now, go have fun! xx